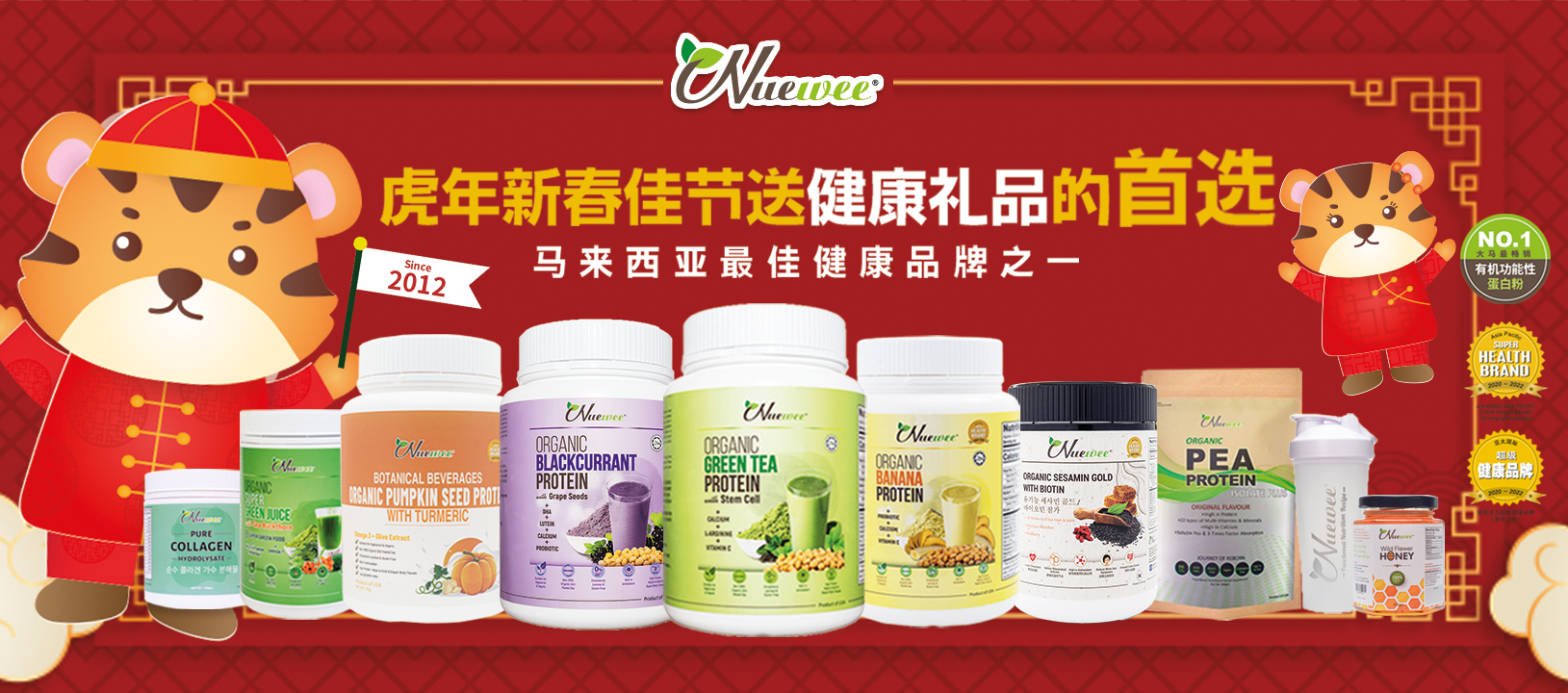 CNY Promotion Package 3 Included
促销包括:
2 Nuewee Pure Collagen Hydrolysate
1 Mix Nuts
1 Gift Bag

原价:RM437.90
促销价格: RM299.00
(Save:RM138.90)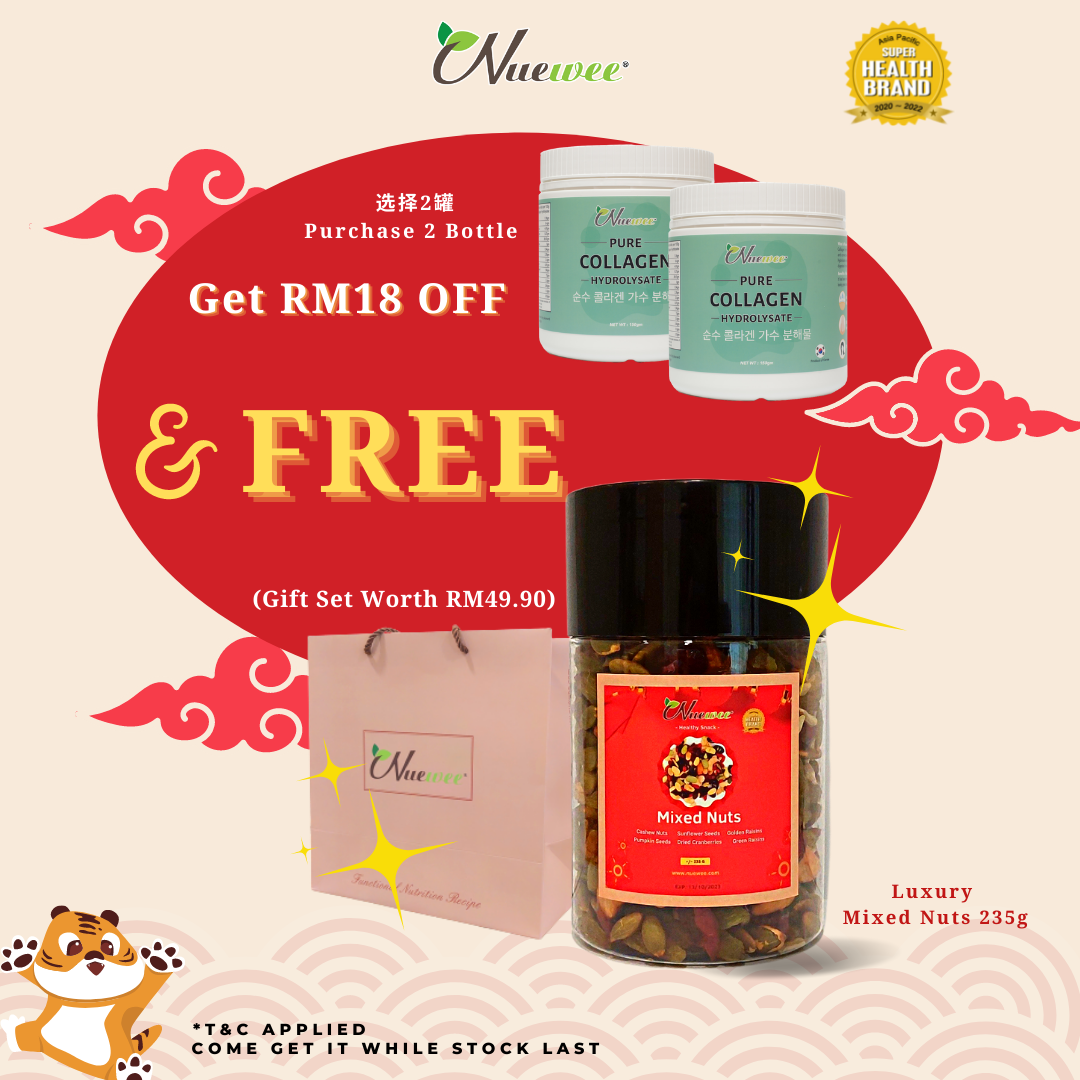 配合 #新春佳节 🧧和 #Nuewee新年佳礼配套 🎁,Nuewee免费送 #2022个人八字运程分析 的名额 ‼️
.
在这期间只需在 #Nuewee 🌿消费,就可以免费得到 #1对1著名风水师咨询 👨🏻‍🏫 的优惠卷。
》消费满 RM400 或以上Nuewee将赠送2️⃣张 2022个人八字运程分析 (价值RM776.00) ✅
》消费满 RM650 或以上Nuewee将赠送4️⃣张 2022个人八字运程分析 (价值RM1,552.00) ✅
.
认识自己,比什么都重要,#运程 是你人生命理的GPS ❣️
#名额有限,先到先得 🔥

优惠卷截止日期:30/4/2022
需符合条规。

In conjunction with Chinese New Year, stay a chance to get Free 2022 Personal Bazi Fortune Anlysis One-to-one Master Consultation Voucher when:
》Free 2pc of Voucher (worth RM776.00) when spend RM400.00 or above;
》Free 4pc of Voucher (worth RM1,552.00) when spend RM650.00 or above.

Knowing Yourself is More Important than Anything!
First Come First Serve!

Valid until 30/4/2021
Terms & Condition Applied.

For Other CNY Promotion Package,
please click below:
CNY Promotion Package 1
CNY Promotion Package 2
CNY Promotion Package 4
CNY Promotion Package 5
CNY Promotion Package 6
Customer comments
| Author/Date | Rating | Comment |
| --- | --- | --- |