Product Description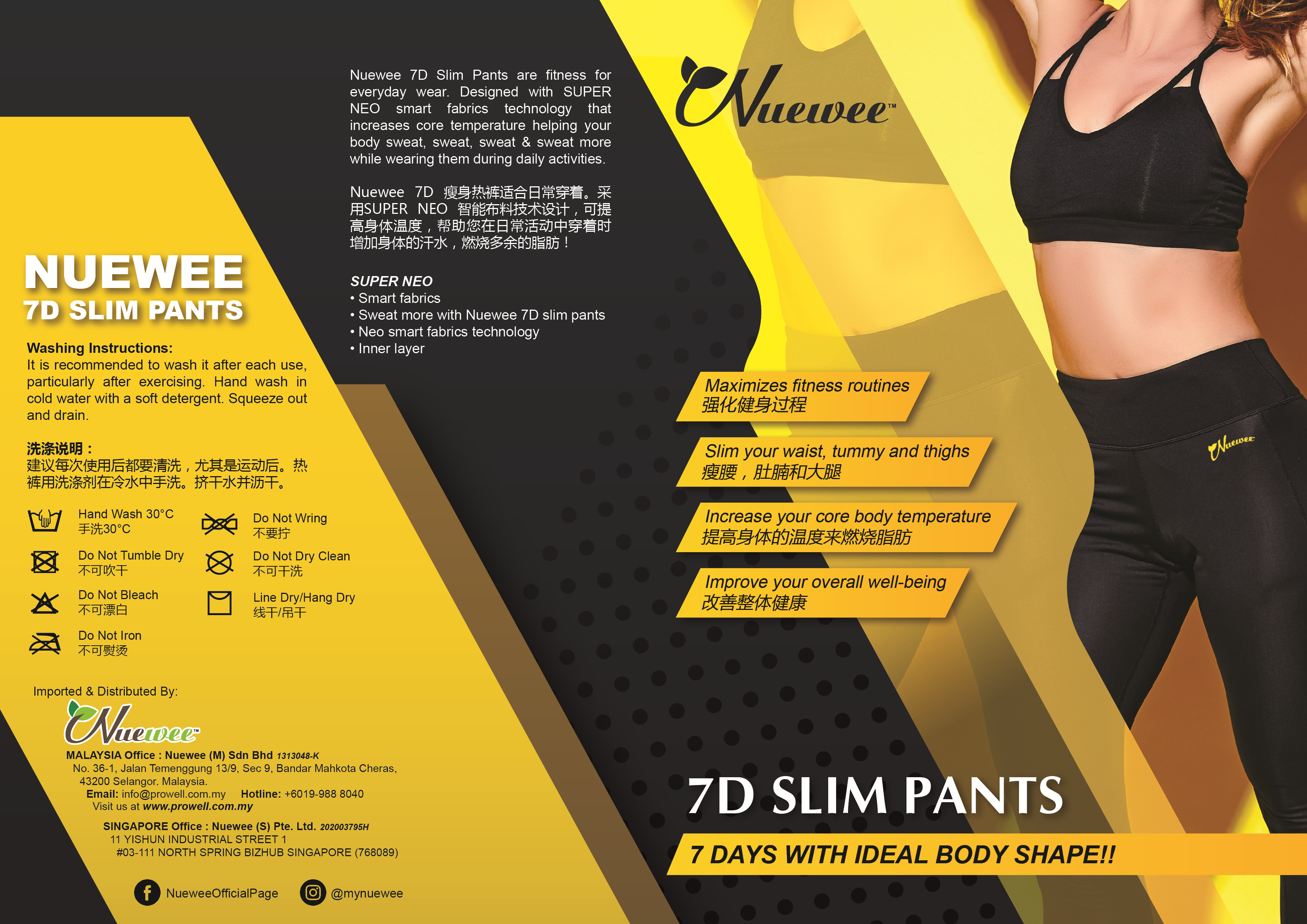 English
Nuewee 7D Slim Pants are fitness for everyday wear. Designed with Super Neo smart fabrics technology that increases core temperature helping your body sweat, sweat, sweat & sweat more while wearing them during daily activities.

What is SUPER NEO Smart Fabrics
Super Neo Smart fabrics is made from High-Tech Advance TRI-NEOPRENE fibers that increase body heat while in contact with the skin. It is perfect for exercise, for normal daily routines, or for any physical activity. It's unique fibers and material produce higher compression resulting in more sweating.

With more sweating, you would have the slimming effect. Nuewee 7D Slim Pants inner layers increase body temperature and sweat while its outer layer is super absorbent, so that you sweat on the inside and stay dry on the outside.
How Nuewee 7D Slim Pants work?
Nuewee 7D Slim Pants work on the body by actually raising your body temperature. When 7D Slim Pants come in contact with your skin, they increase body heat. Eventually you will sweat more and burn more calories too.
Why You Should Try Nuewee 7D Slim Pants?
Nuewee 7D Slim Pants has 2 layers of fabric- inner fabric increases the perspiration unlike usual clothes and outer fabric can absorb up to 4 times its weight in perspiration. While you sweat, your Nuewee 7D Slim Pants will feel dry from outside, so you can wear them easily outdoors.

Benefits
- You will lose weight
- Maximizes fitness routines
- Slim your waist, tummy and thighs
- Increase your core body temperature
- Improve your overall well-being.


Washing Instructions:
It is recommended to wash it after each use, particularly after exercising. Hand wash in cold water with a soft detergent. Squeeze out and drain.
Others:
- Hand Wash 30°C
- Do Not Tumble Dry
- Do not bleach
- Do not iron
- Do not wring
- Do not dry clean
- Line Dry / Hang Dry



Recommendations:
I suggest working out for at least 30 minutes while wearing Nuewee 7D Slim Pants for maximum results. This will pep up your metabolism and you will be able to burn more calories as well. Since you will sweat more, toxins will also be kicked out of your body.
Testimony: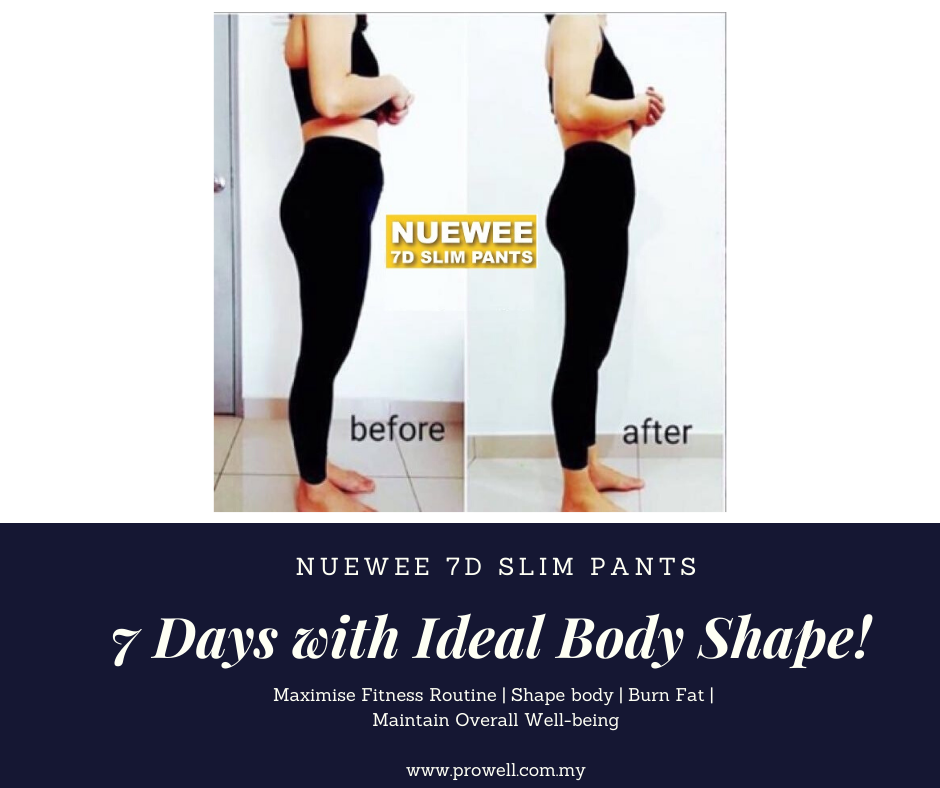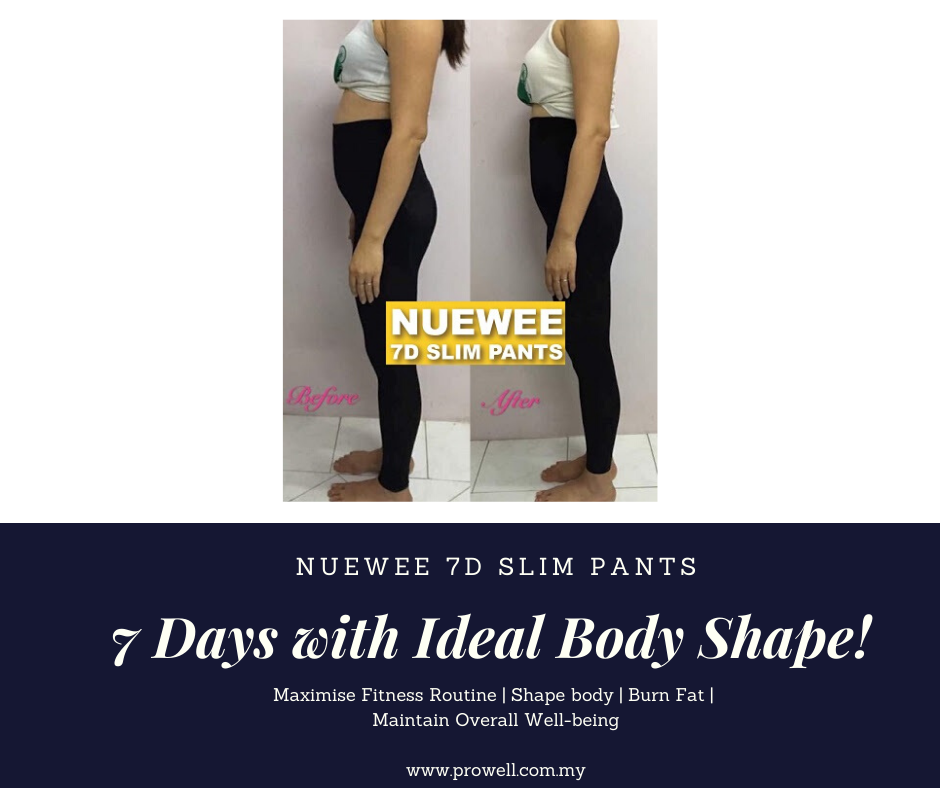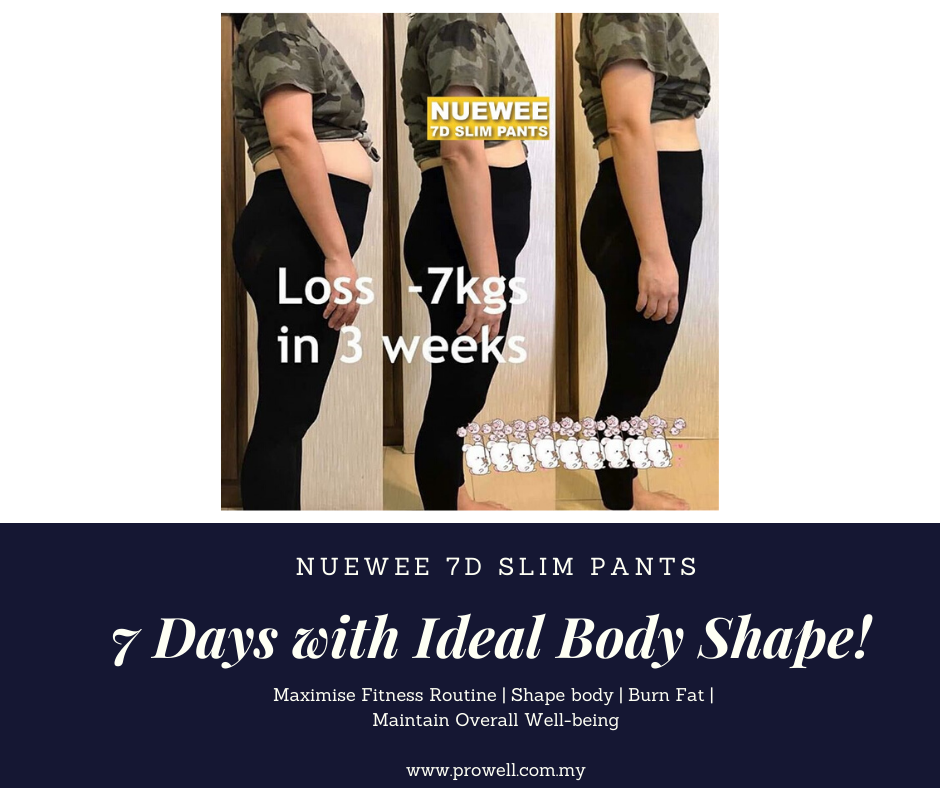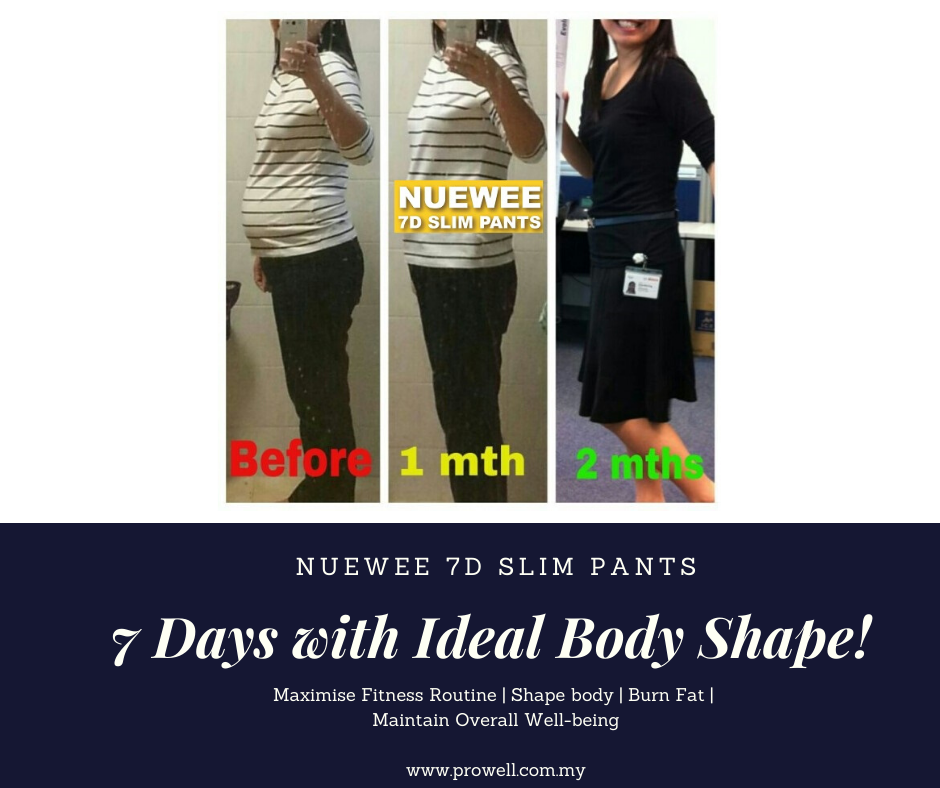 Chinese
Nuewee 7D 瘦身爆热裤适合日常穿着。采用SUPER NEO智能布料技术设计,可提高身体温度,帮助您在日常活动中穿着时增加身体的汗水,燃烧多余的脂肪!
什么是Super Neo 智能布料技术?
Super Neo 智能布料技术是由高科技的三聚氰胺纤维所制作的高级布料。在与皮肤接触时可增加身体热量。它非常适合运动,正常的日常活动或任何体育锻炼使用(穿着)。它独特的纤维和材料产生更高的压缩力,导致出汗更多。

当出汗更多时,就会有瘦身效果。Nuewee 7D 瘦身暴热裤内层可提高体温和汗水,而其外层则具有超强吸收性,因此您可以在内部出汗,而在外部保持干燥。

Nuewee 7D Slim Pants 如何发挥它的功效?
Nuewee 7D 瘦身爆热裤通过实际提高体温来对身体起作用。当您穿上Nuewee 7D 瘦身爆热裤后与您的皮肤接触时,它们会增加身体热量。最终,您会排更多汗水,并且燃烧更多的卡路里。

为什么您应该尝试Nuewee 7D 瘦身爆热裤?
Nuewee 7D 瘦身爆热裤具有2层织物-内部织物增加了排汗的能力,与普通衣服不同,外部织物吸收的汗水高达其重量的4倍。出汗时,Nuewee 7D 瘦身暴热裤会的外层依然保持干燥,因此您可以在户外轻松佩戴它们。
好处:
- 您会轻易瘦下
- 强化健身过程
- 瘦腰,肚腩和大腿
- 提高身体的温度来燃烧脂肪
- 改善整体健康
洗涤说明:
*** 建议每次使用后都要清洗,尤其是运动后。热裤用洗涤剂在冷水中手洗。挤干水并沥干。



其他:
手洗30'C
不可吹干
不可漂白
不可熨烫
不要拧
不可干洗
线干/吊干



建议:建议您穿着Nuewee 7D瘦身暴热裤来运动至少30分钟,以达到最佳效果。这会加速您的新陈代谢,也可以燃烧更多的卡路里。由于您会出汗更多,因此毒素也将从体内排出。

顾客见证: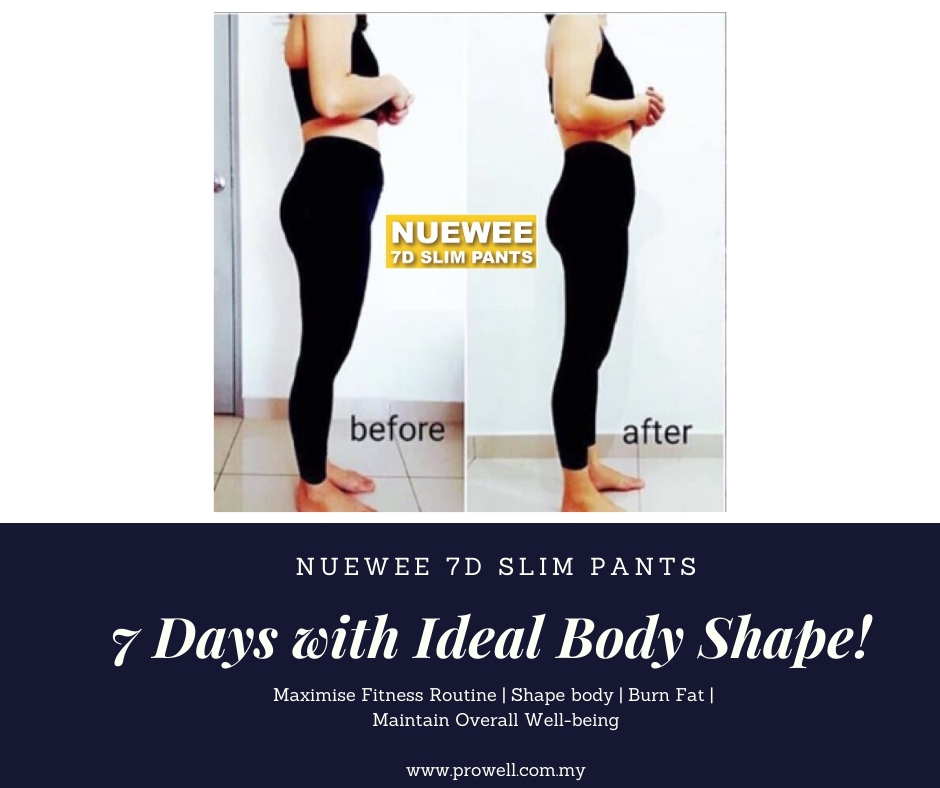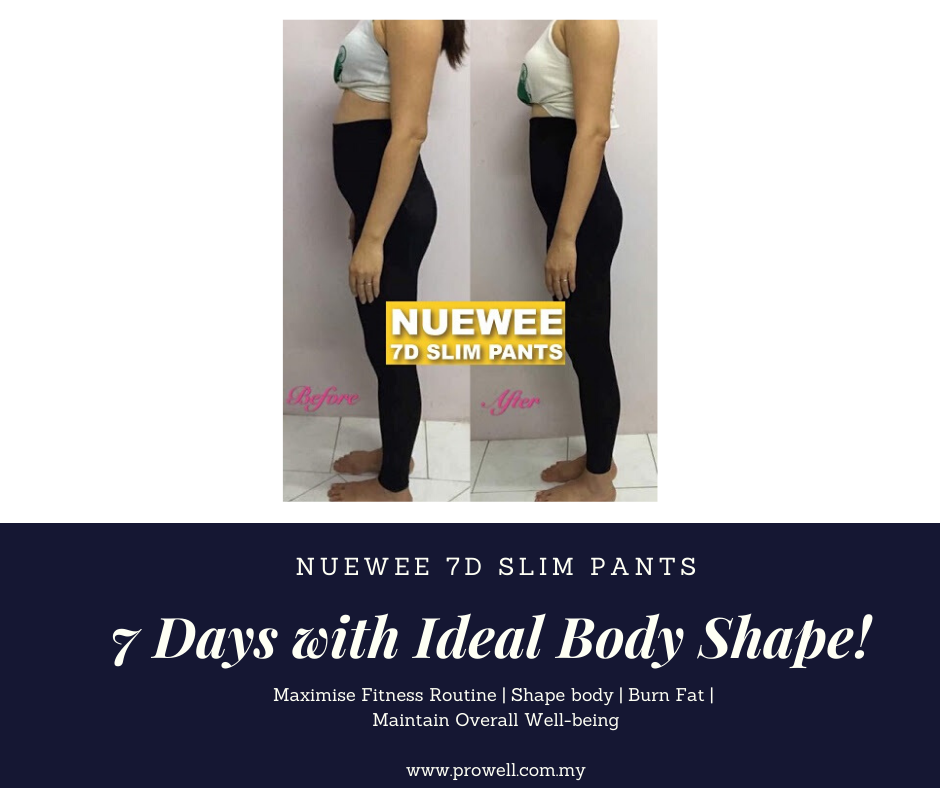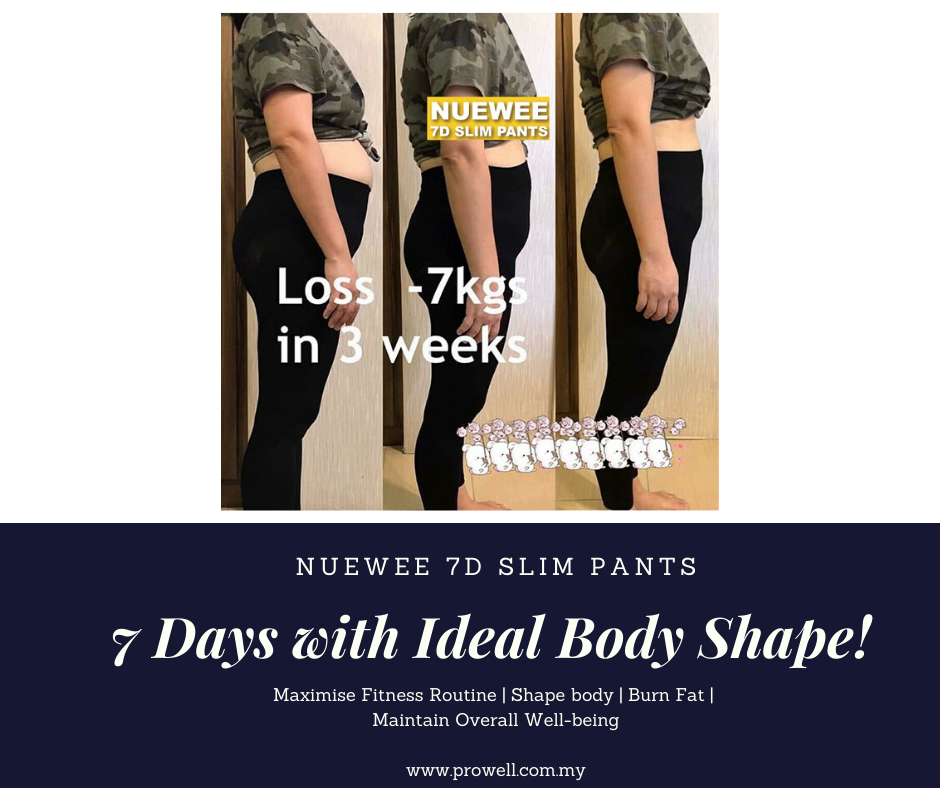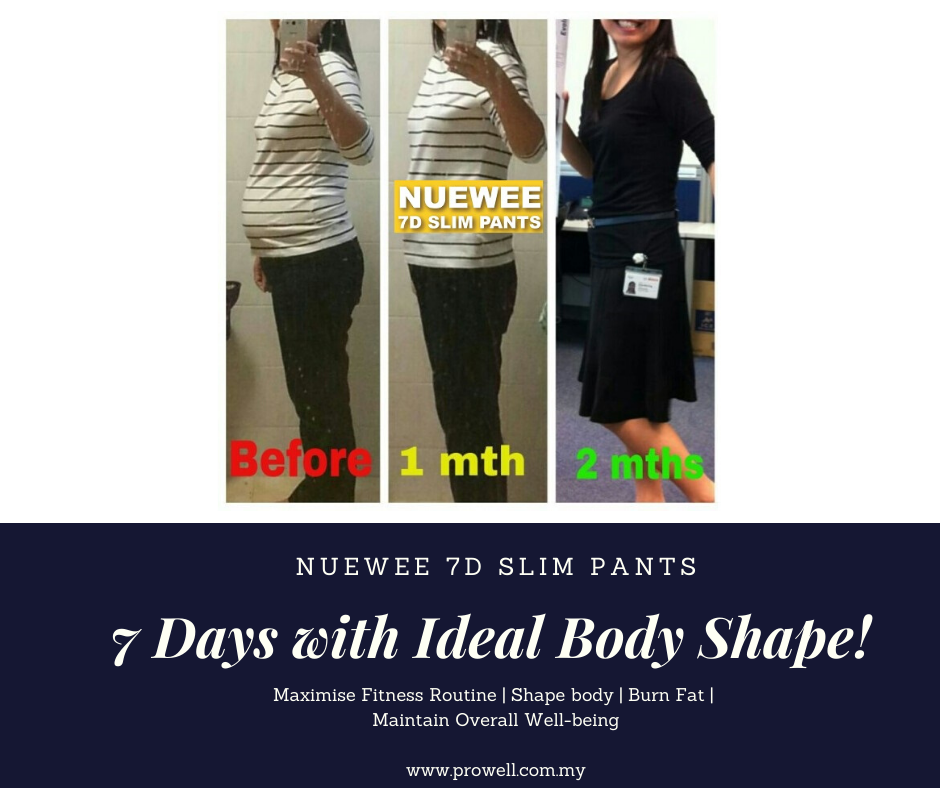 Customer comments
| Author/Date | Rating | Comment |
| --- | --- | --- |